Ever get so exhausted during a run that you felt your body giving out or that you couldn't go on? This extreme exhaustion mid-workout is known as "hitting the wall" or "bonking," terms that sounds like myths, but refer to a very real phenomenon that occurs when you use up your energy stores.
Hitting the wall can happen when you fail to pace yourself or train properly. That extreme, tapped-out feeling also results from your body changing its fuel source from carbohydrates to fats, which typically only happens an hour or more into a run. In an interview with a senior exercise physiologist at NYU, ABC News reported that once this switch occurs, hitting the wall can happen "in the span of just a few minutes."
There's nothing more discouraging than having these intense feelings of depletion and doubt interrupt your training, or worse, your race. So we've polled our team here at Runkeeper to give you a comprehensive guide to hitting the wall: what it feels like, how to push through it, and how to prevent it in the future.
Let's start with some anecdotes from the team on what it feels like:
"Everything fell apart"
"Running my first marathon, I heard legends of the wall I might hit and I still didn't see it coming. I felt really good going through the half and up until the 16 mile mark, was on pace for a sub four hour and then everything fell apart."
-Mike R., Software Engineer
It happens in other sports, too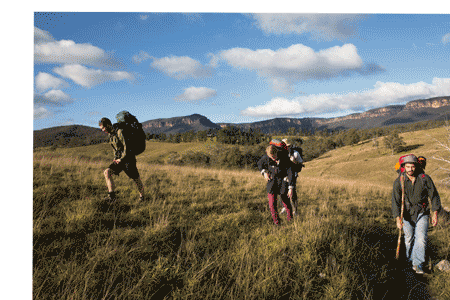 "I haven't really hit it while running, but did while hiking. We were going up a very steep face that meant constant steep steps."
-Terry T., Director of Media Operations
Hills are the enemy
"It was around mile 22 of my first marathon. I had been hitting some pretty nasty hills and I knew I would see them again because that later part of the course consisted of a lot of out-and-back loops. I joke that at that point I questioned everything I believed in and thought I knew about life. Your mind just goes to some dark places. I think what snapped me back was that I knew that no matter what, I was about to complete my first marathon, even if I had to crawl there, and most of the population hasn't done that. I also ran by a guy whose nipples were bleeding through his shirt so badly that it looked like he had been shot, and I realized he was probably having a worse time than I was."
-Erin G., Director of Brand and Communications
No victim is too young for The Wall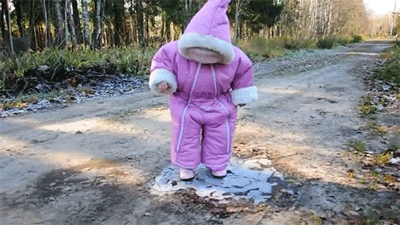 "Unfortunately, I've been running for a while and have hit a lot of walls. The first time it happened I was 10 years old and burst into tears coming around the final corner of the 400m. I continued to run but it was not pretty."
-Erica B., Consumer PR & Digital Specialist
That intense "mental argument"
"I had been running for about six months and I really thought I was in a place where I could run straight through without walking. My legs felt like logs. I could not seem to catch my breath, and had this intense mental argument with myself: One side was telling me that I needed to keep pushing through, but the other side was saying I was too tired and needed a break. I ultimately decided to stop running and walk for a bit."
-Courtney L., Campaigns Project Manager

Now, in much more positive news, let's talk about what we learned from it and tips for pushing through!
Break the distance into smaller increments
"When I'm not motivated to work out, I remember that I can just do 20 minutes, breaking it down into smaller amounts, and that will be better than not working out at all."
-Terry T.; Director of Media Operations
Think about anything else
"I usually try to mentally go to a constructive place. Sometimes this involves thinking about a grocery list, figuring out what to pack for a weekend away, and sorting out thoughts around a project for work. When I do this, I almost forget I'm running and feel like my time was used wisely!"
-Jill H., Copywriter
Stretch, reset, move on
"Usually hitting the wall happens when I give in mentally and start to let some doubt creep in. So I try to focus in on the positives of my run, like how nice it is to be outside or how great I'll feel when I'm done. Sometimes if I'm really struggling on a training run I'll even stop for a few minutes to have some water and stretch to reset mentally and start off on a new foot."
-Erica B., Consumer PR & Digital Specialist
Remember your training
"In my experience, training, preparation, and self awareness go a long way to avoiding that dreaded wall."
-Jamie H., Principal Engineer
Slowing > Stopping
"Better to slow down than to stop."
-Hannah S., Sales Planner
Walking is OK!
"Initially, I was really pissed and disappointed in myself and felt like my body had betrayed me. But after a while, I began to realize that even though I stopped to walk for a bit, I didn't actually give up. So even though I hit a wall, I didn't stop. It truly is okay to stop and walk. Even the most seasoned runners sometimes need to slow down and take a break for a second."
-Courtney L., Campaigns Project Manager
Find your social support "I've accepted that it will probably happen and have tried to be proactive about it. One tactic is that I've put my most-high energy, pump-me-up songs at the end of my playlist because I know that's where I'll need them most. My second marathon was a much smaller course, so I had planned on my husband running the last 10k with me, which was huge at keeping my head in the right place (ended up being 10 miles, long story). Having that social support and person to encourage you is huge, so even though most courses won't allow bandits, consider finding a fellow runner to say something encouraging to, or asking friends and family to have texts ready for you in those later miles. Every bit of social support helps!"
-Erin G., Director of Brand and Communications
Here are a few more practical tips for avoiding the dreaded W word:
1. Pace yourself
While it's tempting to start a run with guns blazing, one of your best bets for avoiding the wall is to be strategic about speed. Going steady can be especially tricky on race day, with nerves and adrenaline both added factors. So making use of Runkeeper's audio cues can be particularly helpful with pacing, letting you know if you're starting off too fast, and when you're approaching the end (so you can use those reserves for some speed bursts). Getting familiar with monitoring your heart rate and keeping your training consistent are two other ways to prepare smart. Pair your heart rate monitor with Runkeeper, and sign up for a training plan to prepare properly for the big day.
2. Focus on fuel
Preventing that switch from carbohydrates to fat stores means fueling properly during your workout. We've written about proper fueling before, but we'll recap and get a bit more specific about how to know exactly what your body needs before it's too late. According to the Sanford Sports Science Institute (SSSI), "carbo-loading," or fueling before a race, is only necessary for races over 90 minutes. Otherwise, just be sure you're not skipping meals or eating anything that that may not sit well.
In the days leading up to longer runs, Runner's World has some fantastic suggestions for carbo-loading. If you're looking to get technical with how you should be fueling, try out this Running Endurance Calculator. And what about day of? Aim for a hearty breakfast of carbs and a little protein—try a few eggs and some oatmeal, or a bagel with peanut butter. Ironman recommends 400-800 calories, and also has some awesome meal recs.
3. Distract yourself
Thinking about the right things during a run could be your trick to warding off the wall. Of course, check on how your body's feeling every once in a while, but avoid making that your primary focus. Clue in to your surroundings instead—thinking about the weather and the crowds, or calculating split times and competing against other runners, can help keep you mentally tough throughout a race.
Here's to many miles with no walls in sight! Have you hit the wall? Had a similar experience as someone on our Runkeeper team? What do you think about to avoid it? Let us know!